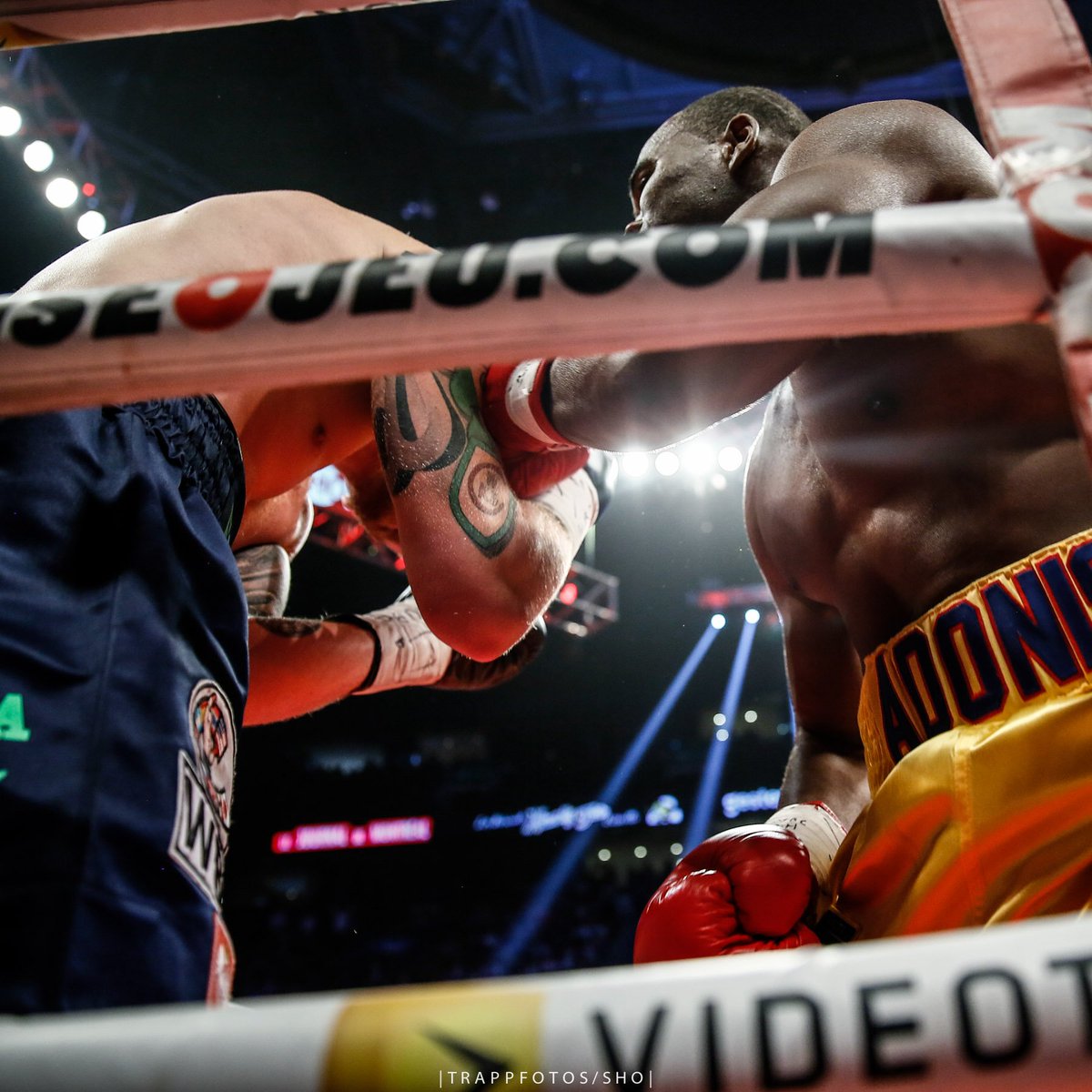 If Adonis Stevenson hasn't yet considered being a comedian in his impending retirement, he should start, as his entire title reign at 175 pounds has been a joke.
Stevenson knocked out Andrzej Fonfara in the second round of their rematch at the Bell Center in Montreal on Saturday, June 3, 2017, with relative ease, which should come as no surprise to anyone who knows about the series of mismatches that has been Stevenson's reign.
Fonfara, coming off being knocked out in the first round by still-contender Joe Smith Jr. and a life-and-death battle with washed up Chad Dawson was somehow or another gifted a title shot at Stevenson's belt, and things couldn't have gone worse for the Polish gatekeeper.
Coming out hot with a jab that ended up being more lazy than laser, Fonfara was countered a number of times by Stevenson's straight left hand.
Stevenson accumulated the punishment over the course of a single round, putting Fonfara down once and then slamming him against the ropes leading the timekeeper to sound the bell a few seconds prematurely.
Not long into the second, Fonfara's beating continued and trainer Virgil Hunter stepped on the apron to tell the ref to stop the bout.
Stevenson, in his ever polarizing fashion, donned a crown and cape after the fight and said of his future:
"Whoever Al Haymon put me [sic], I'm ready baby."
Boom, stoppage. @AdonisSuperman takes down @andrzej_fonfara in round 2 via TKO. #StevensonFonfara2 pic.twitter.com/EUP0oCOV0I

— SHOWTIME Boxing (@ShowtimeBoxing) June 4, 2017
Photos by Stephanie Trapp/Showtime
Christopher Nicastro is a hopeless boxing devotee and freelancer. You can follow him on Twitter @chris_nicastro.