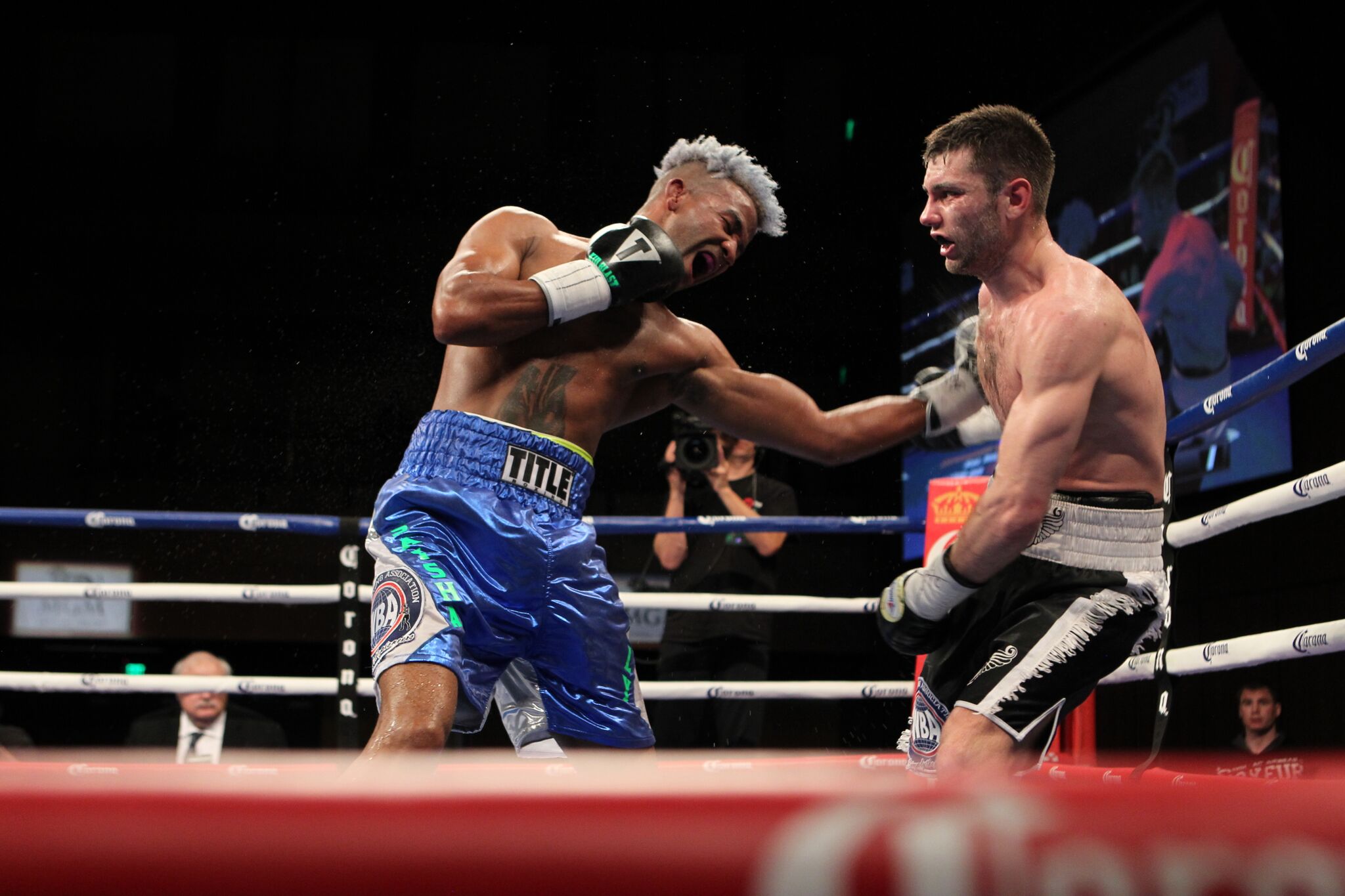 On Saturday night, May 20, 2017, at the MGM National Harbor in Oxon Hill, MD, Rances Barthelemy (26-0, 13 KOs) put in a gritty performance against the rugged Kirill Relikh (25-3, 16 KOs) to win the WBA Super Lightweight title eliminator by unanimous decision.
The fight got off to a fast start as both fighters planted in the middle of the ring and started throwing hard punches. The pace didn't stay there long as Barthelemy took a tactical approach in the second round, using footwork and counter punching to frustrate the Belarusian.
It was in the third round that Barthelemy began to throw hard shots Relikh's body which would pay dividends later in the fight. The fight got a little chippy as the round started with an unintentional headbutt, while later in the round Barthelemy was warned for a low blow.
Relikh came to fight, but the difference in hand speed was evident early on. Relikh tried to mount a proper offense but Barthelemy's counters were too fast, forcing Relikh to keep resetting his offense.
"Relikh was a hard hitter. He surprised me with a right hook and I hit the canvas, so I knew I had to be careful going forward. I knew I had lost that round and had to come back stronger.
It was in the sixth round that Relikh landed his best punch, a wide right hook that sent Barthelemy wobbling to the ropes. Barthelemy never hit the canvas, but the ref gave him a standing eight count. Relikh landed that same punch earlier in the round which caught Barthelemy's attention but didn't have the same effect.
Relikh never really figured out how to set that hook up again. However, in the eighth round, Barthelemy landed a nice uppercut to Relikh's solar plexus that caused him to go kneel in the corner.  From that point on, Barthelemy coasted to a unanimous decision, despite a few outburst of offense from Relikh, who could never really quite disrupt Barthelemy despite landing some hard punches down the stretch.
Barthelemy won by unanimous decision, with scores of 116-110, 115-111, and 117-109.
All photos by Showtime